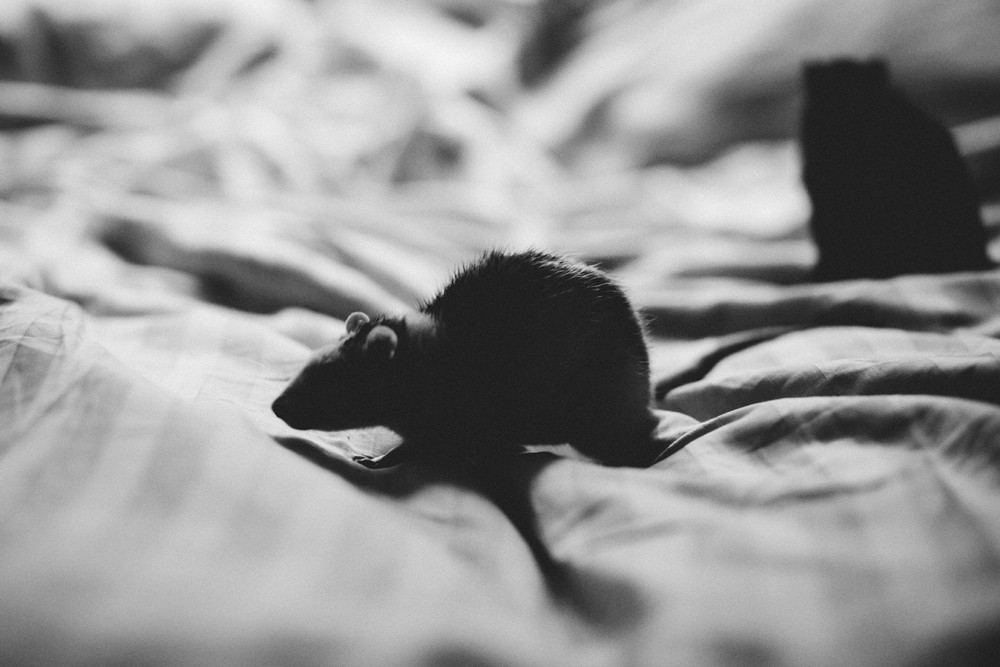 Mice and rats, oh my! Discovering a rodent in your home is something no one wants to ever encounter. Unlike the occasional palmetto bug or spider, rodents aren't as simple to track down and exterminate. The repercussions of a mice or rat in your home isn't something you want to deal with either (germs, illness, food waste, home damage, droppings, ect.)
In this post we're going to discuss different things you can do up front to prevent rodents from entering your home. If you're already dealing with rodents, please skip to the end of this post to call us today to schedule your extermination!
1. Don't make a mess
Unfortunately, if you're already dealing with rodents cleaning your house won't get rid of them, but if you aren't yet and don't want to then keeping a clean house will definitely help! Rodents love messes, they thrive in a dirty environment where they can simultaneously find a home and consistent meals.
When you finish a meal in your home be sure to sweep up any food off the floor as well as wipe down the counters. Any messes left like this is inviting to any mouse or rat. It's free food and reason to stick around! Likewise overly cluttered spaces make for great hiding places for rodents.
It's not healthy for anyone to live messy like this with or without rodents involved, make sure you keep your space clean!
2. Tend to your yard
A precursor location for any rodent before making it to your home is nesting in heavily weeded areas or spots with thick tall grass. Don't let your lawn care slip because not only does it make your house look less presentable, but it also raises the risk of rodents entering your home.
So roll up your sleeves and get outside to pull your weeds and mow your lawn. And if you don't have time to tend to your yard, we'd suggest hiring a lawn service to come out periodically to do it for you. Our sister company Turner's Lawn Care will be happy to keep your yard looking fresh and rodent free! Give us a call.
Another thing you can do in your yard to prevent mice and rats from entering is placing a heavy strip of gravel around your home's foundation. This will prevent burrowing and nesting.
3. Seal any cracks and holes you may find
Perhaps its a crack in your floor board or a hole in a drain pipe. Repairing these issues as soon as you find them is a proactive way to prevent rodents from entering your home. As crazy as it sounds, mice are capable of squeezing through a space one-quarter of an inch and up! If you can fit a pencil through a crack or a hole then so can a mouse.
4. Get a cat
You know you enjoy watching cat videos on YouTube and Tik Tok so why not get one of your own! Not only are cats a low maintenance pet (especially if they're outdoor cats) but they will also help keep rodents away. A cat can act as the "bouncer" to your home, they are much quicker than humans and find hunting enjoyable. They can save you the trouble of having to set out a copious amount mouse traps!
If you aren't a cat person, dogs are known to jump in on the hunt from time to time and may be able to guard your home from rodents as well.
5. Call The Pest Cartel to exterminate rodents
If you think you may already have a rodent problem, don't wait any longer to give us a call. We want to make sure you and your family are safe and we know how to professionally exterminate rodents from your home. Get rid of any mice or rats you may have and call The Pest Cartel today!