Tent Fumigation 
Lakeland's Fumigation Pest Control Expert
Fumigation also known as "tenting" is the process of releasing lethal gases such as Vikane or Zythor into a securely enclosed space to exterminate pests. The Pest Cartel uses vinyl-coated nylon tarps to "tent" structures followed by the release of lethal gas.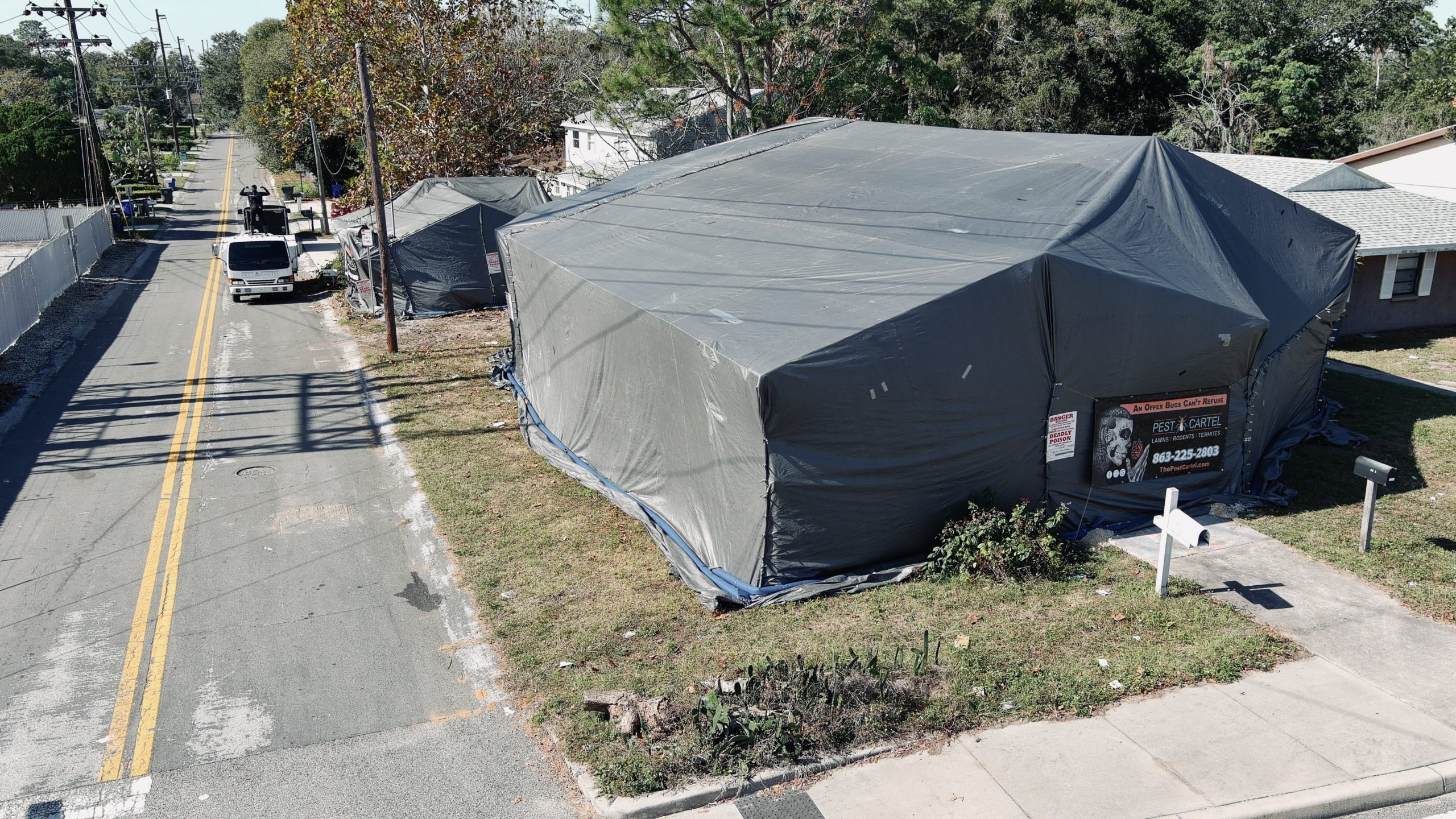 What must be done before a house is fumigated? 

Pets, humans, and plants must be removed from the structure prior to the fumigation date. Yes, this includes cats, dogs, wives, and husbands.  Food and animal feed that are not sealed in glass, metal, or highly resistant containers must be removed from the structure or sealed in protective fume bags that we provide for you. Rest assured, we will provide you with a detailed fumigation prep sheet. It's a checklist of tasks that are to be performed prior to the fumigation date.
How long does fumigation take?
This is a loaded question..tent fumigation could take a few days to a week to complete; Typically 3 – 5 days. The duration depends on the target pest, size of the structure, dosage of lethal gas, and a few other factors that we take into consideration during the initial inspection.
The Pest Cartel's Fumigation Services handle Termites, Bed Bugs, Wood Beetles, and Rodents!
Fill out our form for your inspection
"*" indicates required fields
CONTACT US
If you have any questions or if you would like to request a service, please fill out the form and we'll get back to you as soon as possible!
"*" indicates required fields