Fumigation
CENTRAL FLORIDA FUMIGATIONS EXPERTS
Pest Cartel provides a comprehensive solution that covers every stage of your project. Our highly trained fumigation experts are ready to provide service on large or small jobs throughout Central Florida.
Our Commitment
Our fumigation experts are trained, certified and licensed in fumigation. Fumigants are tested, monitored and aerated to the highest standards. Pest Cartel uses the latest technology in fumigation monitoring equipment.
A TEAM OF TRUSTED FUMIGATION EXPERTS
When you choose Pest Cartel for tent fumigation, our experts will be there to answer your questions and guide you through the process every step of the way.
The best method to eradicate a targeted pest is through structural tent fumigation. This process can get into the places where these insects hide deep in your walls and the wood structure of your home. Finding a pest extermination service that is safe and effective is your best bet to rid your home of these insects.
Whether you're looking at a bed bug fumigation or roach control, Pest Cartel is the place to call!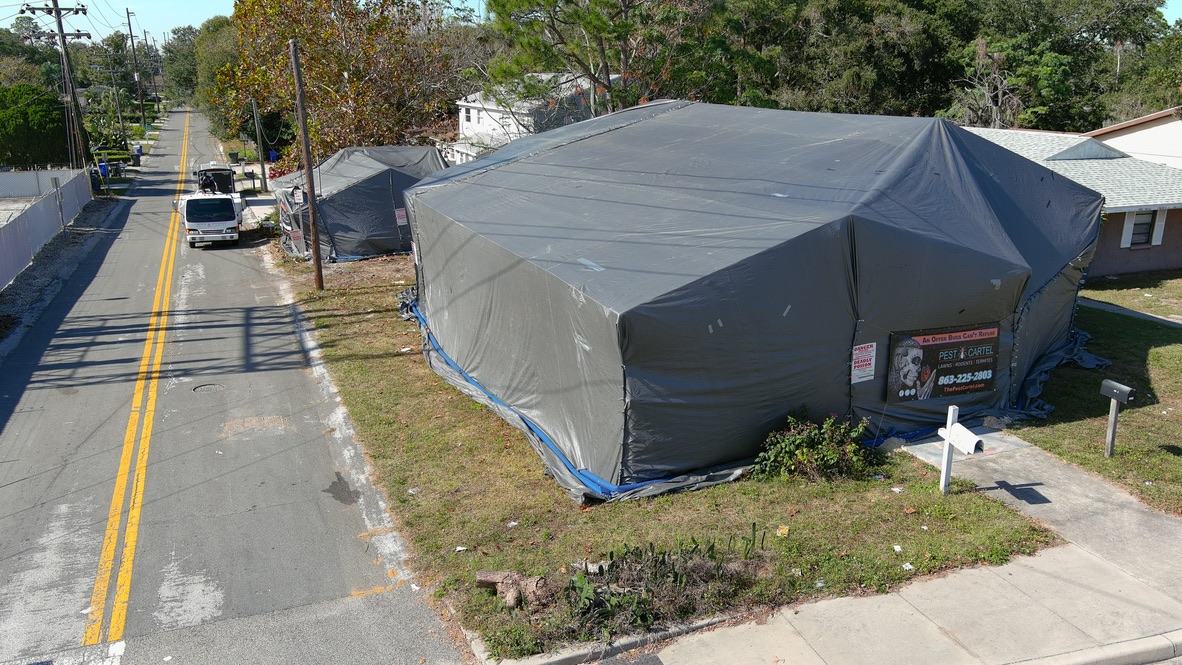 What Are the Advantages of Fumigation?
Fumigation can often be the fastest way to control an infestation, saving you both time and money.
Reduction in residue problems in treated areas.
Fumigants can reach where sprays, dusts, aerosols and others cannot.
Fumigants are used where standards call for "zero insect tolerance" in products or living environments.
Fill out our form for your inspection
CONTACT US
If you have any questions or if you would like to request a service, please fill out the form and we'll get back to you as soon as possible!